INDIA TODAY

The Great America Pitch

Acid test for Modi: Can he sell his India story to the USA?




BUSINESS TODAY

The Coal Mess

How the coal shortage threatens to derail the fragile economic recovery.

MONEY TODAY

Best places to invest

Mumbai, NCR, Pune, Bengaluru and Hyderabad continue to offer the best opportunities.
COSMOPOLITAN
Life on her own terms!
At 26, Ileana D'Cruz prefers that life takes her by surprise instead of planning each move. Who needs strategy when life is such a fairytale?
Read now
Subscribe:
Print
|
Digital
MEN'S HEALTH
Strength, drive, focus

Cristiano Ronaldo is the world's best athlete. He may even be the world's fittest man. But is he satisfies? Not even close.

WOMEN'S HEALTH
Kolaveri Diva

She rocks red lipstick, a white ganji and leather neckpieces, but she can also let her hair fall in soft curls and take pouty selfies with shaggy-haired dogs. It's the reason 28-year-old actor-singer-songwriter Shruti Haasan is the Kolaveri Diva.
AUTO BILD
Small is good

Compact SUVs is the flavour of the season. Little wonder that Volkswagen too joins the bandwagon with its up-based small SUV, the Taigun.

Read now
Subscribe:
Print
|
Digital
READER'S DIGEST
It pays to complain

How to protect your rights as an empowered consumer.

Read now
Subscribe:
Print
|
Digital
HARPER'S BAZAAR
Shraddha Kapoor

Only five movies old and already Bollywood's sweetheart, the young actress is readying the big guns with Haider.

PREVENTION
The miles that changed everything
If you are not a runner, there are a million reasons to tell yourself why you'll never be one. And all of them are about to be proven wrong.

GOOD HOUSEKEEPING
Masala Matinee
Spending a lazy afternoon talking to Sanjeev and Alyona Kapoor is like savouring a delicately flavoured lasagna - so layered are their personal and professional lives with intriguing anecdotes. Rene Verma talks to the chef and his wife on career, love and who is the lord of the kitchen at home.

INDIA TODAY TRAVEL PLUS
In Kafka country

Life in the Czech Republic is steeped in contrasts: you can go in a matter of minutes from centuries old architecture to pulsating modern music, lose yourself in its history or its fantastic cuisine. Actor Kunal Karan Kapoor is awestruck by the surprises it throws your way

Issue highlights
Subscribe:
Print
|
Digital
DESIGN TODAY

Motley Mélange
Architect and artist Adriana Yazbek's two-storey colour-blocked home studio in São Paulo, Brazil is a reflection of her artistic sensibilities and an explosion of hues and motifs, a three dimensional portfolio of her design work.


Issue highlights
GOLF DIGEST INDIA
WORDS FROM THE WISE
Golf according to Arnold Palmer, Don January, Chi Chi Rodriguez and others.

Issue highlights
Subscribe:
MUSIC TODAY
Tabeer
'In his solo debut album 'Tabeer', the livewire voice of Shafqat Amanat Ali replete in its haunting beauty marries soul-stirring compositions to create an experience, which can only be termed as mind-blowing. A new sonic saga, this album defies the boundaries of language, styles, genres and musical cultures as singer-writer-composer Shafqat Amanat Ali meshes the old with the new, the earthy with the avant garde and lyrical beauty with sheer vocal might. SMS "TBR" to 54646 for exciting mobile downloads.

Album details
Buy now
BAG IT TODAY
Best-Loved Brands at Private Sale Prices
Bagittoday is a one-stop online shopping destination committed to delivering best brands at unbeatable prices. We have a comprehensive range of products and best-in-class consumer shopping experience. Bag It Today is a hub of top-notch domestic and international fashion brands offering an impressive assortment of products at discounts of upto 90%. Under the hood, it has quality products from 100+ brands for men, women and kids covering apparel, accessories, electronics, mobiles, home decor, health care and much more. Customer satisfaction lies at the pivot of all our endeavors and has resulted in garnering a huge base of happy buyers.


Online Shopping

MEDIA MART

Media Mart is a distinctive concept which was envisaged by India Today Group under Transit Retail which was growing in popularity in late 2000's. The concept was not new but a first for Delhi metro which in itself was a nascent concept then...

HARVARD BUSINESS REVIEW
Bringing science to the art of strategy

Marrying empirical rigor and creative thinking to produce novel strategies that succeed.


Read now
Subscribe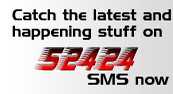 | | |
| --- | --- |
| NAT | National News |
| SPO | Sports |
| BIZ | Business News |
| INT | International News |
| NEWS | Assorted News |
| ASTRO | Daily Predictions |
| JOKES | Daily Jokes |
| ADU | Spicy Jokes |
| COSMO | Cosmopolitan |
| GH | Good Housekeeping |