INDIA TODAY

Defence in Knots

Shortages, scandals, and years of indecision makes a mess of India's Military modernisation.




BUSINESS TODAY

India's Luxury Matters

The luxury market in India represents a big opportunity for not only existing players but also new entrants.

MONEY TODAY

Best places to invest

Mumbai, NCR, Pune, Bengaluru and Hyderabad continue to offer the best opportunities.
COSMOPOLITAN
Dream Girl INC
Cosmo's covergirl, ESHA GUPTA, is one of the freshest faces in B-town, steadily scaling the style and success charts. Here, comedians Karan Talwar and Varun Thakur (Schitzengiggles Comedy) quiz her, Cosmo style.
Read now
Subscribe:
Print
|
Digital
MEN'S HEALTH
Never stand still today

Hugh Jackman constantly pushes, trains, transforms and finally performs. Let his life be your lesson in the power of change.

WOMEN'S HEALTH
Her own kind of cool

For someone who hasn't 'exposed' and isn't known for her fashion forwardness, Parineeti is surprisingly successful. We pinned her down between schedules to talk about life in the spotlight.
AUTO BILD
Small is good

Compact SUVs is the flavour of the season. Little wonder that Volkswagen too joins the bandwagon with its up-based small SUV, the Taigun.

Read now
Subscribe:
Print
|
Digital
READER'S DIGEST
It pays to complain

How to protect your rights as an empowered consumer.

Read now
Subscribe:
Print
|
Digital
HARPER'S BAZAAR
Sonam Kapoor

What keeps the actress on top of the fashion game? A candid chat reveals the secret-a sense of style that never ceases to evolve.

PREVENTION
How to be #fit like @GulPanag
She's social media's favourite go-to person for fitness advice. Gul Panag tells us how her own idea of fitness has evolved-from mere size to sense.

GOOD HOUSEKEEPING
Manisha Koirala: Making Lemonade Of Life's Lemons
As she enters her 25th year in the Indian film industry, the actor talks to Nandini Banerjee about what makes her tick: from fighting a virulent form of cancer and coping with relationship turmoils and rumours, to treading an unconventional film career path, and simply daring to live a life of her choosing.

INDIA TODAY TRAVEL PLUS
In Kafka country

Life in the Czech Republic is steeped in contrasts: you can go in a matter of minutes from centuries old architecture to pulsating modern music, lose yourself in its history or its fantastic cuisine. Actor Kunal Karan Kapoor is awestruck by the surprises it throws your way

Issue highlights
Subscribe:
Print
|
Digital
DESIGN TODAY

Ode To The Past
Bengaluru-based Khosla Associates design a home that evokes memories of growing up in old Bengaluru, a city of sleepy colonial bungalows, even while it is spatially articulated with the clean modern lines of contemporary architecture.


Issue highlights
GADGETS AND GIZMOS
China invades India

Breaking all the barriers, Chinese brands are giving tough competition to global and Indian handset manufacturers.




Issue highlights
Subscribe:
Print
|
Digital
MUSIC TODAY
Tabeer
'In his solo debut album 'Tabeer', the livewire voice of Shafqat Amanat Ali replete in its haunting beauty marries soul-stirring compositions to create an experience, which can only be termed as mind-blowing. A new sonic saga, this album defies the boundaries of language, styles, genres and musical cultures as singer-writer-composer Shafqat Amanat Ali meshes the old with the new, the earthy with the avant garde and lyrical beauty with sheer vocal might. SMS "TBR" to 54646 for exciting mobile downloads.

Album details
Buy now
BAG IT TODAY
Best-Loved Brands at Private Sale Prices
Bagittoday is a one-stop online shopping destination committed to delivering best brands at unbeatable prices. We have a comprehensive range of products and best-in-class consumer shopping experience. Bag It Today is a hub of top-notch domestic and international fashion brands offering an impressive assortment of products at discounts of upto 90%. Under the hood, it has quality products from 100+ brands for men, women and kids covering apparel, accessories, electronics, mobiles, home decor, health care and much more. Customer satisfaction lies at the pivot of all our endeavors and has resulted in garnering a huge base of happy buyers.


Online Shopping

MEDIA MART

Media Mart is a distinctive concept which was envisaged by India Today Group under Transit Retail which was growing in popularity in late 2000's. The concept was not new but a first for Delhi metro which in itself was a nascent concept then...

HARVARD BUSINESS REVIEW
Bringing science to the art of strategy

Marrying empirical rigor and creative thinking to produce novel strategies that succeed.


Read now
Subscribe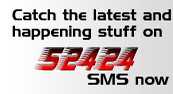 | | |
| --- | --- |
| NAT | National News |
| SPO | Sports |
| BIZ | Business News |
| INT | International News |
| NEWS | Assorted News |
| ASTRO | Daily Predictions |
| JOKES | Daily Jokes |
| ADU | Spicy Jokes |
| COSMO | Cosmopolitan |
| GH | Good Housekeeping |