INDIA TODAY
Angst and Aspiration


The politics of division keeps Muslims on the margins.



BUSINESS TODAY

The New Nano Promise

Fuelled by five years of disappointment, Ratan Tata's little car wants to erase its 'cheap' past for a 'smart city' future.





MONEY TODAY
Wealth through social networking

How to use social media to enhance your earning power



COSMOPOLITAN
Shruti Haasan: Living life by her own rules!
Three things you will learn about Shruti soon: one, she doesn't like to count on people; two, she's not afraid to speak her mind; and three, she has mastered the fine art of 'vegetating'!


Read now
Subscribe:
Print
|
Digital
MEN'S HEALTH
The complete instructions

Tear up that list of resolutions. If you want to transform your health, life and well-being in 2014, the next eight pages contain your perfect take-one-a-week prescriptions.

WOMEN'S HEALTH
She's got the whole world in her hands

Deepika Padukone is young, successful and a woman at the top of her game. She tells us how she handles success and what got her there in the first place.



AUTO BILD
Small is good

Compact SUVs is the flavour of the season. Little wonder that Volkswagen too joins the bandwagon with its up-based small SUV, the Taigun.

Read now
Subscribe:
Print
|
Digital
READER'S DIGEST
It pays to complain

How to protect your rights as an empowered consumer.


Read now
Subscribe:
Print
|
Digital
HARPER'S BAZAAR
New season New look

Get a headstart in the New Year with Bazaar's edit of what to wear now.


PREVENTION
Today's special: 94% safer food!
A decade ago toxic food was a concern with just the health-conscious, educated elite. Now, the ripples are spreading further. Organic food is slowly claiming our plates as the concern about pesticide residue in food grows. Here's all you need to know about the safety and health of your food.



GOOD HOUSEKEEPING
Shoaib loves it that I work: Sania Mirza
Being the highest ranked Indian tennis player for over a decade is no easy feat to achieve. But Sania Mirza has done this and more, and is still going strong… Humble about being the harbinger of change in the women's sports arena, she talks to Mohini Mehrotra about what it takes to balance her sport, family, setbacks, marriage and controversies. .

INDIA TODAY TRAVEL PLUS
In Kafka country

Life in the Czech Republic is steeped in contrasts: you can go in a matter of minutes from centuries old architecture to pulsating modern music, lose yourself in its history or its fantastic cuisine. Actor Kunal Karan Kapoor is awestruck by the surprises it throws your way.



Issue highlights
Subscribe:
Print
|
Digital

DESIGN TODAY

Luxury Apartments
A decade ago if someone mentioned that the next trend for luxury would be in vertical living, no one would have agreed. Living in high-rise apartment buildings was born merely out of necessity and affordability and had nothing to do with luxury. However, across the world there has been a shift in the trend and the ultimate luxury is to live as you want amongst a community that shares your lifestyle. To be amongst like-minded people is something that vertical villages are now delivering. Branded projects, limited-edition designer apartments, 'on invitation only homes' and apartments serviced by five-star hotels have redefined the concept of luxury living. Now, it is all about unique design and exclusivity.
In this issue we feature luxury apartments from various Indian cities, each replete with the comforts of world-class urban lifestyle.



Issue highlights

GADGETS AND GIZMOS
HD Addiction

Years after the popularity and acceptance of full HD resolution, it now comes to laptops.



Issue highlights
Subscribe:
Print
|
Digital
MUSIC TODAY
Tabeer
'In his solo debut album 'Tabeer', the livewire voice of Shafqat Amanat Ali replete in its haunting beauty marries soul-stirring compositions to create an experience, which can only be termed as mind-blowing. A new sonic saga, this album defies the boundaries of language, styles, genres and musical cultures as singer-writer-composer Shafqat Amanat Ali meshes the old with the new, the earthy with the avant garde and lyrical beauty with sheer vocal might. SMS "TBR" to 54646 for exciting mobile downloads.


Album details
Buy now
BAG IT TODAY
Best-Loved Brands at Private Sale Prices
Bagittoday is a one-stop online shopping destination committed to delivering best brands at unbeatable prices. We have a comprehensive range of products and best-in-class consumer shopping experience. Bag It Today is a hub of top-notch domestic and international fashion brands offering an impressive assortment of products at discounts of upto 90%. Under the hood, it has quality products from 100+ brands for men, women and kids covering apparel, accessories, electronics, mobiles, home decor, health care and much more. Customer satisfaction lies at the pivot of all our endeavors and has resulted in garnering a huge base of happy buyers.


Online Shopping

MEDIA MART

Media Mart is a distinctive concept which was envisaged by India Today Group under Transit Retail which was growing in popularity in late 2000's. The concept was not new but a first for Delhi metro which in itself was a nascent concept then...





HARVARD BUSINESS REVIEW
Bringing science to the art of strategy

Marrying empirical rigor and creative thinking to produce novel strategies that succeed.



Read now
Subscribe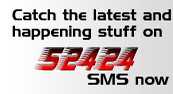 | | |
| --- | --- |
| NAT | National News |
| SPO | Sports |
| BIZ | Business News |
| INT | International News |
| NEWS | Assorted News |
| ASTRO | Daily Predictions |
| JOKES | Daily Jokes |
| ADU | Spicy Jokes |
| COSMO | Cosmopolitan |
| GH | Good Housekeeping |